Hand-crafted products may experience slight differences between the product pictured and the final product.
Fully Custom Made Single Finger Prosthesis
Features and Benefits
Our Fully Custom Made Finger Prosthesis is designed to match with patient's original skin pattern, nail shape, patient's original skin tone and appearance. We mimic the sound side's shape and color to create prosthetic devices with a natural outlook.

Features:
We will make up the unique molding for the patient.
High definition fine fingerprints and knuckles
Multiple layering of different color shades
Reproduces patient's existing skin pigmentation, even freckles and spots
All applicable upgrade features will be included
Natural Color Selection
Colour selection is very important on making natural skin colour. We will need serval color to fabricate the prosthesis.


Click here to download the form and follow the instruction to provide the color code.

Limitation
Unique Molding
All the Fully Custom Made Finger Prosthesis need pre-approval from our technical department before order placement. In certain patients' condition, the Fully Custom Made Finger Prosthesis may not be achievable.
The Fully Custom Made Finger Prosthesis may not be 100% matching with the sound finger's skin pattern or nail shape. When the prosthesis is 80%-90% matching, it is considered an acceptable range.
The cast need to be in high accuracy in reflecting the skin pattern and nail shape of the patient's sound finger. If the cast is not up to our requirement, we may reject the cast and re-casting will be necessary.
Natural Skin Color
Human skin reacts differently to the various environment and the temperature.
Natural Skin Color is based on the colors taken from the patients at certain time and place. Therefore, the prostheses with Natural Skin Color may not appear exactly as the sound limbs at certain time period.
Upgrade Features
All the upgrade features will be added on Final only, but the Trial will have the Natural Skin Color and 3D SCM for patient's approval.
Features will be chosen base on patient's residual limb situation.
Certification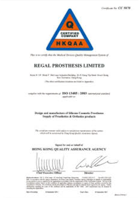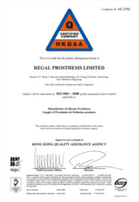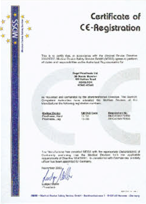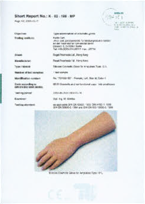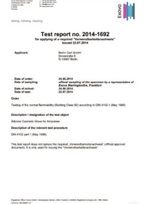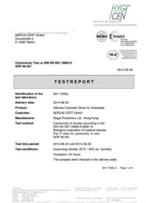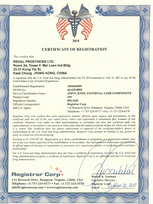 ISO13485:2016 Medical Devices Quality Management System Certification
ISO9001:2015 Quality management system certification
CE certification
Silicone prosthesis test according to ISO standard
Silicone prosthesis flammability test
Silicone prosthesis toxicity test
FDA registered